Celebrating Valentine's Day
with Lovely ranuncula Pinks for
I am hoping to start mine with some delish Scandinavian Valentine waffles
compliments of my son who gifted me a heart shaped waffle maker~
Bless him !
Raspberries at the ready ~ maybe I should do a test run this weekend?
Hot pot of Tea for sure!
with a cheery cup and lovely setting to add to the enjoyment ! ...
Looking forward to how the day unfolds...
Thank you for being part of it !
Find more
Pinks on my Pinterest
!
Be sure to pick some ranunculas to take with you
for a...
HapPy Valentine's Day
and
be sure to share LoVe as you go...
This is Homemaking Linkup Weekend at Sarah's !
Join us?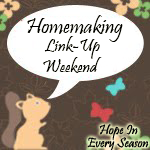 Don't miss the great Valentine Giveaways on R Sidebar ~
Hosted by Maria Grace
~
Darcyholic Diversions month long Giveaway