Snowdrops making an appearance at the Royal Botanical Garden in Edinburgh, Scotland
3dogmom says: Here in Nashville the annual Antiques and Garden Show is getting underway. Temperatures are more cold and windy than is typical, and the garden displays with colorful spring blooms are going to be tonic for many of the souls that visit the show this weekend. Punxsutawney Phil may have predicted another six weeks of winter when he saw his shadow, but spring is on the minds of many!
1) What do you anticipate with the coming of spring?
2) Is there anything you will miss about winter?
3) Is there an occasion on the horizon to which you're looking forward?
4) Do you have a favorite spring memory?
5) Do you have a favorite spring flower/bloom, and if so, what makes it special to you?
If you play, be sure to leave a comment with link to your blog post so others can visit you!
Ready to play
? For me...

1 - Anticipating activity. Resurgence of hope and involvement with Life.
Definitely new growth - around me and within me.
Love the photo above - Scotland's snowdrops I'm familiar with.
Anticipating all the harbingers of Spring. Wind and rain to melt away the mounds of snow!
2- I will miss the cocooning sense I've had this winter in particular.
With my Mom's passing, I have relished the closing in of storms. The days in over days out.
I've delighted to see another 'snow day' and snowfalls.
I will miss the sense of being sheltered.
3- If it can be seen as an occasion - Lent .
Looking forward to some intentional inward journeying...
Looking forward to birth from this intensive transitioning .
4- Fav Spring memory?
Family travels taken in Spring. Thinking of one road trip to the Black Hills.
Times that can never be repeated, except in memory. Sights and senses alive even as I reminisce.
Temperatures, places, what I wore, purchased, laughter - almost grasping the scent of Spring.
5- Fav Spring flower?
Love their beauty - colour variety and cheer they bring ...
*
So what is it about Spring that fascinates you?
I'm always delighted to hear from you and look forward to your conversations!
Thanks, 3dogmom, for the great Hope-filled play today!
*
Shared with
*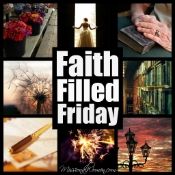 *