Today we Light the Pink candle of JOY
for Advent Week 3
Our Readings are from Zephaniah 3. 14-20
Sing, daughter of Tziyon!
Be glad and rejoice with all your heart,
daughter of Yerushalayim!
Adonai
has removed the judgments against you,
he has expelled your enemy;
the king of Isra'el,
Adonai
,
You no longer need to fear
that anything bad will happen.
On that day, it will be said
don't let your hands droop down.
Adonai
your God is right there with you,
He will rejoice over you and be glad,
he will be silent in his love,
he will shout over you with
joy
."
"I will gather those of yours
who grieve over the appointed feasts
and bear the burden of reproach
[because they cannot keep them].
When that time comes, I will deal
with all those who oppress you.
I will save her who is lame,
gather her who was driven away,
and make them whose shame spread over the earth
the object of praise and renown.
When that time comes, I will bring you in;
when that time comes, I will gather you
and make you the object of fame and praise
among all the peoples of the earth —
when I restore your fortunes
before your very eyes," says
Adonai
.
Isaiah 12. 2-6
"See! God is my salvation.
I am confident and unafraid;

for
Yah
Adonai
is my strength and my song,

and he has become my salvation!"
Then you will joyfully draw water
from the springs of salvation.
On that day you will say,
"Give thanks to
Adonai
! Call on his name!
Make his deeds known among the peoples,
declare how exalted is his name.
Sing to
Adonai
, for he has triumphed —
this is being made known throughout the earth.
for the Holy One of Isra'el
is with you in his greatness!"
Philipians 4. 4-7
Rejoice in union with the Lord always! I will say it again: rejoice!
Let everyone see how reasonable and gentle you are. The Lord is near!
Don't worry about anything; on the contrary, make your requests known to God by prayer and petition, with thanksgiving.
Then God's shalom, passing all understanding, will keep your hearts and minds safe in union with the Messiah Yeshua.
Complete Jewish Bible (CJB)
One of my favourite exercises was to begin a notebook
with nothing but quotations on JOY.
A much easier project with the advent of internet!
we can search the word at such sites as Bible Gateway,
BlueLetter Bible or Logos
for great concordance results and in various translations
for added shades of meaning that english doesn't always cover!
Here are a couple to get you started on your
adventure in finding JoY...
Psalm 16.11
You make me know the path of
life;
in your presence is unbounded
joy
,
in your right hand eternal delight.
...the fruit of the [Holy] Spirit [the work which His presence within accomplishes] is love, joy (gladness), peace, patience (an even temper, forbearance), kindness, goodness (benevolence), faithfulness, Gentleness (meekness, humility), self-control (self-restraint, continence). Against such things there is no law.
Jude 1.23-25
Complete Jewish Bible (CJB)
Now,
to the one who can keep you from falling
and set you without defect and full of
joy
in the presence of his Sh'khinah —
to God alone, our Deliverer,
through Yeshua the Messiah, our Lord —
be glory, majesty, power and authority
before all time, now and forever.
Amen
.
May your JoY be FULL !
More joyful inspirational posting with Ramona at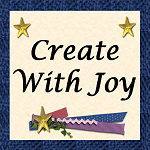 Tweet