Alison of Writing, Wishing and
Greta Funk of GFunkified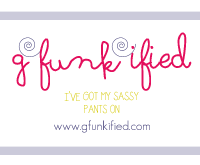 host
*
An open one year photo project invitation to post weekly prompt responses ,
Don't forget to join their
Flickr group
or share your own posts if you'd like to follow along and work on your own photography!
And use the hashtag #throughthelensthursday to connect with others working on it, too.
*
I'm joining today's prompt for week 22 being 'HOME'
*
"Home is the nicest word there is."
*
*
"I believe the nicest and sweetest days are not those on which anything very splendid or wonderful or exciting happens but just those that bring simple little pleasures, following one another softly, like pearls slipping off a string."
*
Feel free to share your thoughts and links in response to my 'home'
If you post your 'HOME' shots, I'd love to pop by and 'visit' !
*
Upcoming prompts listed with next week 23
'SUNSET'
*
Tweet
*
*
SHARED WITH:
-SINCERELY, PAULA-
-THRIVING THURSDAY-
-SAY G'Day Party in OZ-
-SMALL VICTORIES SUNDAYS-