Time for reflecting on this past year with the chosen photo theme for
today's Mosaic Monday .
I've focused on the memories of the desert setting for my spiritual direction study.
A mix of contemplative experience, class interaction, and personal renewal,
surrounded by the stunning invitation of the desert's beauty.
*
Especially when my current location temperature is -25 C
Wonderful memories, for sure!
*
Thanks to Canadian host and blogging friend, Linda, of Lavender Cottage.
Stop by to visit more reflections and beauty of 2014 and to add yours.
*
*
FIND MORE FHC on PINTEREST | TWITTER | GOOGLE+ | GOODREADS | FACEBOOK | NETWORKED BLOGS
*
Tweet
Shared with ~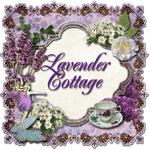 * Thursday Favourite Things *
* Sarah's Homemaking Party *